Events
Each year since 2012, the Second Thursday Club has organised a Christmas Market in Horsell Village on the first Saturday in December and this has now become a premier event in the annual calendar.
The aim of the Christmas Market is to promote the wonderful skills of local artisans and give them an outlet to sell their wares, to bring in extra business to the brilliant High Street shops and to brighten dull December days and bring the local community together.
A great atmosphere is created with illuminated Christmas trees, participation of local shops and pubs, children's activities, music from local bands and carol singing.
We recognise that the success of this event is down to a good mix of really skillful and hard working stallholders together with supportive shops and businesses. We also have a good team of volunteers that makes sure everything is well organised and everyone is well looked after: communication, organisation and caring!
The Christmas Market is totally self-funding with generous sponsorship from local shops and businesses. Stall holders are charged fair and competitive rates with a number of tables for charities made available at no charge. If you would like to enquire about the next market please contact xmas@horsellresidents.com. We start to take bookings in August.
This event began with celebration of Queen Elizabeth's 90th birthday in 2016 with a celebration on the green in front of The Cricketers pub and has been continued every year since, on the first Sunday in July. People are invited to bring a picnic and listen to live music while chatting to friends and neighbours. Traditional games are organised for the children. There is no charge for this event and no fund raising - just a relaxing afternoon in the summer sunshine.
Organised by HRA‹s dedicated Village Show committee, this historic Summer festival has been running every year since the formation of HRA in ... Come and enjoy the display of amateur horticulture, floral art, cookery, handicraft, art, photography, fun & novelty and children's entries. Plus enjoy the fete and family entertainments, trade and craft stalls, and refreshments. Find out more
here
.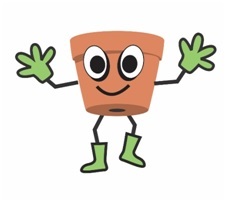 The Flowerpot festival is an annual event which takes place from May to August each year.
Residents are invited to show case their artistic talents using the medium of flowerpots, paint and string!
Take a photo and post a picture of your creation on Horsell Village Wire so others can see it too! To post your picture:
Open The Horsell Village Wire Facebook page
Click on Albums ( you may need to click on Media first)
Click on Flowerpot Festival
To be included in the FlowerPot Trail Map, email Second Thursday Club
For inspiration and hints and tips on how to make a flowerpot creation download Flowerpot Festival 2023
New flowerpot creations will be added every week to The Flowerpot Festival 2022 Map as Horsell gets creative!
Last updated 28/03/2023