Queen's Platinum Jubilee Celebrations
Let's celebrate our Queen's Platinum Jubilee on Sunday 5th June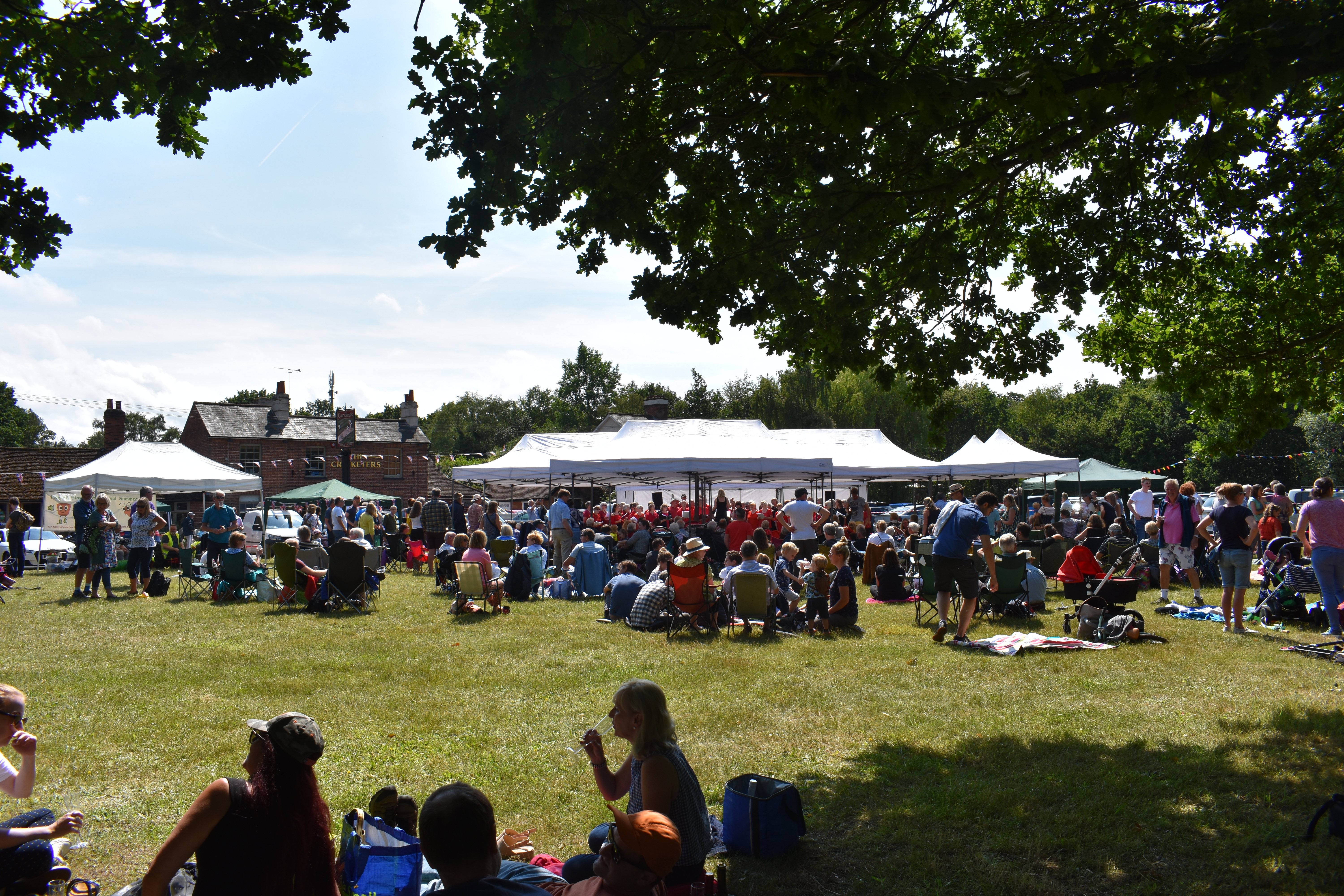 This is a once in a lifetime event! Let's build on the growing neighbourliness developed during the lockdowns and have fun and make sure that everyone is invited to the party. The Queen herself wants us all to celebrate with the "Big Lunch".
What is Horsell planning to do? The main two events on Sunday are Jubilee "Big Lunch" street parties and the Jubilee Picnic on the Green.
Street and garden parties!
Organise your own "Big Lunch" street party or party in the garden. Get all your neighbours to join in. Check out this comprehensive guide to planning street parties provided by Woking Borough Council. If you wish to close your street there is an application form for making the request. You must do this as soon as possible to be sure of getting permission!
Jubilee "Picnic on the Green" Sunday 5th June: 3pm - 7pm
Organised by Second Thursday Club
There will be live music on the green in front of The Cricketers, a fancy dress parade of Monarchs, Princesses and Princes (which street can have the most royalty?) and regal crowns.
There will be games for the kids, ice cream and a big Jubilee cake.
How to Get Involved
Cut through the gloom of February and join with friends to make plans and bunting and take lots of photos on the day.
Check the internet for Queen's Platinum Jubilee for more ideas and street party information packs.
Let's get cracking for this cracker of a day
For further information and to volunteer help contact: Second Thursday Club
Last updated 14 Feb 2022